Buy Furniture Online in Melbourne with Selsdirect
Bring a touch of luxurious comfort to your home with the latest designer furniture in Melbourne. Whether you have bought a new house, or are renovating your home and discarding the old, obsolete and out-of-style furniture, we have the perfect replacements. Redecorate your apartment or home with some of the most fashionable furniture from our modern furniture store at very pocket-friendly prices.
Selsdirect is an online furniture store that offers you the option to buy furniture online that is not just trendy and stylish but affordable as well. We also provide the conventional option of in-store buying with a wide range of bed frames, bedside tables, mattresses, sofas, etc., to choose from.
Most people agree that furniture needs to be replaced or changed every few years. This helps you bring modernity to your home and make it look chic and in sync with times. New furniture brings comfort and positivity to your house and improves the ambience and aesthetics of the home.
It is common to get stressed or overwhelmed with endless varieties in design, colour and style in the home furniture space. We help homeowners by offering carefully curated designs, shortlisted by experts that offer the best designs at affordable rates. Choose the designs you like, read the description, call us if you have any queries, order from the comfort of your home and have it delivered to you 100% safe and secure.
Shop Furniture Online - Direct from the Makers
Have you wondered why furniture is so expensive? There is a chain of middlemen involved and everyone adds on their profit, which makes the end product expensive for you. To make these products affordable, Selsdirect ships the product directly from the makers to you, with no middlemen involved.
This is why you will always get the best deals when you buy from us. We are committed to providing the trendiest furniture, great quality and stylish products at prices you cannot find anywhere else. Such factors have made us one of the top sellers of best furniture online in Melbourne. As a family-owned and operated business, we are committed to providing the best products at discounted prices.
You can buy the following from our online furniture store:
Lounge furniture
Bedroom furniture
Living room furniture
Side table and accessories
Why Shop at Selsdirect?
Selsdirect has emerged as one of the biggest online and in-store sellers of quality and premium furniture in Melbourne. We source our products directly from the makers and sell up to 40% below retail prices. You can buy furniture online with us in a hassle-free manner without having to visit a store physically. Our reputation as one of the most trusted and favourite places for homeowners, landlords, builders, and interior decorators to shop for furniture online is based on our core strengths.
Widest range of furniture
New designs every month
Warranty on all products
24/7 customer support (chat)
Next day dispatch
Interest-free payment option
Find out the latest trends in furniture, bed frames, side tables, and couches on our website and discover what is in fashion. Contact us for any assistance or queries to buy affordable furniture online.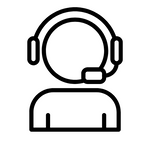 24/7 CUSTOMER SUPPORT
Shop with confidence. We have a 24/7 support team to help you with your purchase.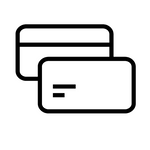 PAYMENT OPTIONS
Pay with interest free installment payments.
NEXT DAY DISPATCH
All orders are dispatched promptly the following or same business day.
Our Showroom
You are welcome to visit our showroom to view our amazing products on display. Opening hours are Monday to Saturday 10am to 5pm. 17 Swift Way Dandenong South 3175